What is the purpose of the Social+ Ocean Bound Plastic certification?
The Social+ Ocean Bound Plastic is the newest addition to the OBP Program. It was created by Zero Plastic Oceans and a standard development committee to bring inclusiveness in the circular economy and environmental protection. This component brings totally novel requirements that have been specifically designed to address the needs of informal collectors and usual social and ethical requirements for the organization's formal employees.
These new requirements, going deeply into each subject with concrete action ensure that:
Children rights and opportunities are protected.
Informal Collectors are given opportunities to better insert in society and take a path toward formalization and integration.
Informal Collectors health and safety is considered.
Informal Collectors receive trainings and support to develop themselves and improve their conditions and livelihoods.
Employees benefit from enhanced social and ethical standards.
The Social+ OBP label can be obtained by organizations by applying to this option when certifying for the OPB Collection Organization Standard and/or the OBP Neutralization Services Provider Standard.
The Social+ OBP Component  and its application guidelines are available, like all other documents of the OBP Program, in the Document Center.
Projects collecting Ocean Bound Plastic
What is being verified and certified?
The certification guarantees the respect of social, environmental, quality and traceability criteria:
Effective and implemented child protection measures exist.
Controlled and monitored absence of child labor.
Dedicated employees are in charge of supporting the waste picking communities.
Actionable empowerment workshops are provided regularly.
Occupational health and safety policies are implemented for employees and waste pickers alike.
Waste pickers are given support with administrative, financial tasks and supported toward legalization/formalization as applicable.
Price premiums are paid to waste pickers.
Organization complies with the ETI code for its own formal employees.
How to get the Social+ Ocean Bound Plastic certification and label?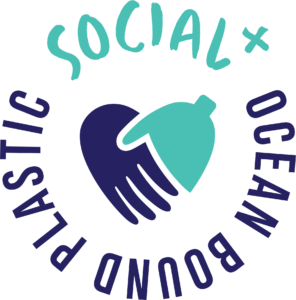 For improved transparency and guaranteeing the absence of conflict of interest, OBP certifications are delivered by independent certification bodies that are approved by ZPO, but not by ZPO itself. To get certified, please contact a certification body from the list available here . The Social+ OBP component and its implementation guidelines can be found in the Document Center.
ZPO would like to thank the members of the Standard Development Committee for their involment and precious contributions. Berit Gleixner, Sustainability Development Leader, IKEA; Capucine Paour, Project Manager, Tide Ocean Thailand; Giacomo Cassinese, Sustainability Strategy Director, The Good Idea; Hu Zhaohui, General Manager, OceanCloud; Jeanne Lucas, Duty of Vigilance – Responsible sourcing, Groupe Rocher; Maria Accioly,Circular Economy Specialist, BVRio; Nithin Thorat, Program Manager, Control Union; Oliver Kade, Head of Sustainability, Seven Clean Seas; Saurav Rath, Marketing Support Specialist, EcoBlue; Xiao Liu, Project Manager, GIZ China.
Images of this page cortesy of TONTOTON and OCEANCLOUD.